Best Source For Quartz & Granite
We help you choose the perfect Granite, Quartz, & Marble for your home or business in Fort Worth, TX.

About Fort Worth Granite
Since 2010, our family-owned company has transformed the houses of homeowners and turned them into their dream homes with our top quality beautiful granite countertops. Granite countertops are valued by homeowners and builders alike because of the sophisticated elegance granite creates in any room.
No two slabs of granite are identical, giving you the confidence in knowing that your countertops are unlike those of anyone else. For your convenience, we are locally-based in Fort Worth. Stop by our showroom and see for yourself the vast array of granite colors, patterns and varieties we make available for you to choose from. Our design consultants and granite specialists are here to answer all of your questions and show you the innumerable granite slabs in our expansive warehouse.
Quartz Countertops & Natural Stone in DFW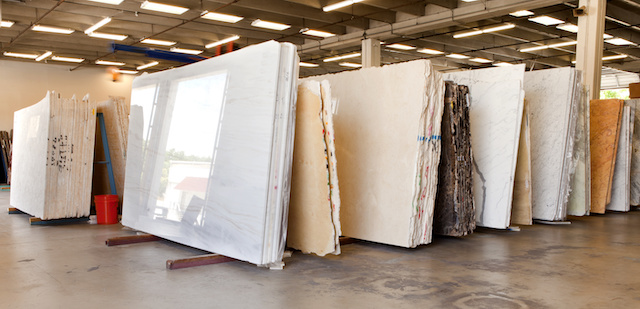 Don't look any further! Fort Worth Granite makes it easy for you! We are your answer and top resource for the widest selection of fine quality granite, quartz, natural stone and specialty stone available anywhere in Fort Worth, Texas and the DFW metroplex.
What are you in need of? Do you have small projects in your home such as updating your fireplace or doing something about your worn out flooring? Are you searching for that special countertop stone that will transform your kitchen or bathroom? With us, your problems are over!
Whether you need special stone for a small project, a large countertop area or to create a unique accent piece, you can trust Fort Worth Granite to take care of every detail for you. Are you wondering what options you have with quartz, granite or unique stone varieties? Our design consultant is here to assist you in making these important decisions.
Come visit us at our Fort Worth showroom and give us a call at (817) 601-1003. We don't install just countertops! Our installation experts are proficient in providing the following services. No matter what you need to transform your home, Fort Worth Granite takes care of it for you!
Fireplaces
Flooring
Showers
Wholesale Prices On Granite Countertops
Fort Worth Granite has every type of countertop stone available. Whether you're looking for an easy-care countertop material such as quartz, or desire sophisticated luxury and specialty stones, you can depend on us to provide them. If you're concerned about the cost of granite countertops, no worries! With our extensive inventory and our low wholesale prices, we make it possible for you to have the beautiful countertops you want.
No matter if the area you need countertops for is a small bathroom or a large kitchen, we have the countertop stone for you. If you're looking for a rare color or stone variety, no problem! We order it especially for you! Call us today at (817) 601-1003 and stop by our Fort Worth showroom. We are here to help you find the countertop stone that is just right for you and that fits your budget.
Granite Countertops
No matter what your preferred design style is, granite countertops provide you with endless options! For trendy, contemporary homes, you can't beat Absolute Black granite to create instant drama. Do you like rustic and country style? Go for Brown Canyon or Autumn Brown. For you lovers of swirled and speckled patterns, Kerala, Baltic and Stormy Night are unbeatable!
Quartz Countertops
Because quartz countertops are not porous, they require little upkeep. Your options are innumerable, so if you want vibrant pops of color in your kitchen, bathroom or entertainment areas, they are a perfect choice. Would you like the look of granite without the maintenance? No problem! With quartz countertops, you can have any pattern or design you desire.
Installation Services
Fort Worth Granite doesn't stop after installing your countertops! From assisting you in selecting the perfect countertop stone until your home upgrade is completed, we offer you and install every detail needed to transform your home. Small details can make a big difference! View our online inventory and come see us at our Fort Worth, Texas showroom. You'll be astounded at the selection of sinks, tiles, hardware, flooring and more that we have available!
Fort Worth Granite is proud to offer you the finest quality sinks, hardware, tiles and countertop stone available anywhere. Our close affiliation with the industry's most respected suppliers enables us to offer you the best products from the following industry leaders and pass along to you incredibly low prices.
Suppliers
Blanco – This German company is famous for their fine quality sinks. What design style do you prefer? Whether you want a shallow stainless steel sink, a bar sink to make your life easier, easy-care granite composite or a farm-style sink that wraps over your countertops, we have all styles available from this top supplier.
Caesarstone – Are you interested in easy-care quartz countertops? Caesarstone has the best available! If you want the look of granite but don't care to treat or seal your countertops, Caesarstone has every color, pattern and variety that you can imagine!
Daltile – Fort Worth Granite is proud to offer the amazing collection of top quality flooring, tiles, ceramic items and natural stone that this locally-based company is known for. No matter if your preferred decorative style is contemporary or traditional, Daltile has every option available.
KLZ Stone Supply Inc – Another locally-based company, they provide an innumerable selection of natural stone, specialty stone and premium authentic granite. Our collaboration with them enables us to offer you the widest variety of fine countertop stone available anywhere.
Mohawk – No matter what flooring material you are interested in, Mohawk has the best available! Do you want rugs or carpeting? Would you like the look of natural stone? Mohawk's extensive variety enables you to have exactly what you're wanting!
Silestone – Specialists in quartz countertops, their selection can't be matched! Whatever color or pattern you have in mind, Silestone makes it possible for you and stands behind the fine quality they are known for.
I AM C Stone – Locally-based in Fort Worth, Texas, they are one of the largest suppliers of large countertop stone slabs from over 47 different countries. Their selection is admired for its unique qualities, as they work with quarries worldwide to ensure their stone is unmatched.
Cosmos Marble & Granite – Based in Pennsylvania, this respected company has been in business for over 25 years. Our affiliation with them enables us to offer you the finest marble, quartz, soapstone, granite and other stone varieties available.
MS International – Headquartered in California, MSI is known throughout North America for having one of the widest selections of granite, quartz, flooring and tile. Fort Worth Granite is proud to be working closely with this well-known highly-respected company.
Element Stone – Their team of stone experts travels worldwide to visit quarries around the globe. Their beautiful, quality stone is chosen from Italy, Spain, Brazil and Turkey, just to name a few. They provide hand-crafted tile that will create a magnificent statement in your home.
Allied Stone – With showrooms throughout Texas and Oklahoma, they import an unmatched selection of over 15,000 stone slabs in more than 500 colors and varieties. Quartzite, marble, travertine and onyx are but a few of the magnificent stones they enable us to offer you.