Best Countertops in Fort Worth TX. For nearly a decade, our family-owned company has offered the widest selection of top quality countertop stone found anywhere in Fort Worth and the surrounding cities. Our locally-based showroom and warehouse are conveniently located for you in FortWorth, Texas.
Are you looking for a particular color of stone?
We have all colors and varieties, and if you don't see what you're searching for, we special order it!
Do you need countertop stone for a small area you're updating? Are you desiring to upgrade your home and have new kitchen countertops installed or renovate your bathroom countertop and vanity? 
No matter if your countertop stone needs are large or small, we are your number one resource!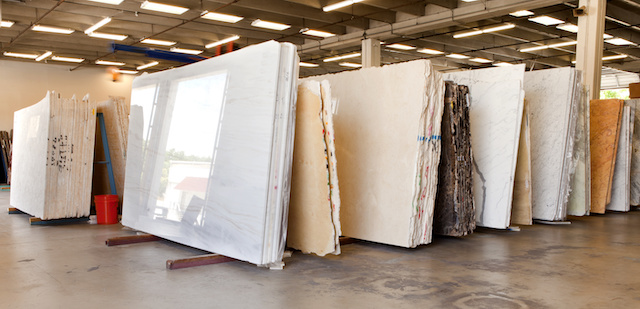 Fort Worth Granite provides you with low wholesale prices, enabling you to have the countertops you've been wanting at the lowest prices available anywhere. Whatever your budget range is, we've got the countertop stone for you!
What Are The Best Types of Countertops?
With Fort Worth Granite, you have many countertop stone colors, patterns and varieties to choose from! Our granite colors run the spectrum from the palest shades to midnight black and we have swirled and speckled patterns as well. Stop by our Fort Worth showroom and expansive warehouse to see up-close-and-personal the multitude of natural stone, granite, specialty stone and quartz slabs we offer you. The selection is mesmerizing!
We understand it's often difficult to decide which stone to select. Our design consultant is available to assist you in choosing the countertop stone that works best with your preferred decorative style and is best suited for your needs. The right countertop stone will instantly transform your home and we are your number one resource for the most extensive selection of fine countertop stone available in Fort Worth and the DFW area. Feel free to ask us any questions you have. You, our valued customer, are top priority with us!
Quartz: Quartz countertops are comprised of quartz material and approximately 7% resin, making them easy to care for, stain-resistant and cost-efficient. Because they are not porous, they don't require sealing. They can be dyed any color or pattern you choose, so if you want vibrant pops of color or a repeat pattern design, quartz countertops make it possible!
Natural Stone: Incorporating natural stone broadens your design possibilities! Natural stones such as marble, slate, travertine or soapstone each have unique characteristics and hardness levels. Create dramatic contrast by using a different natural stone for your kitchen island or marble for your bathroom countertop.
Euro Style: Known also as waterfall countertops, your stone selection steals the show! The stone visually appears to be cascading down the sides. This style works well in contemporary modern environments but also adapts easily to any decorative style. Euro style countertops are a great way to create hidden spaces for appliances or additional cabinets.
Specialty Stone: Specialty stones include rare luxury granite varieties as well as unique stones such as onyx. Utilizing specialty stone ensures that your countertops will be one-of-a-kind. Specialty stone can also be used to create stunning accent pieces like a coffee table, end table or fireplace mantel. We are here to make it happen for you!
Call Fort Worth Granite Today
For the widest selection of fine quality countertops, contact us today at (817) 601-1003 and speak with our countertop stone professionals. Since 2010, we have provided homeowners throughout Fort Worth and the DFW metroplex area with top quality countertops, the best service and the lowest prices available anywhere. With Fort Worth Granite, your dream home happens!