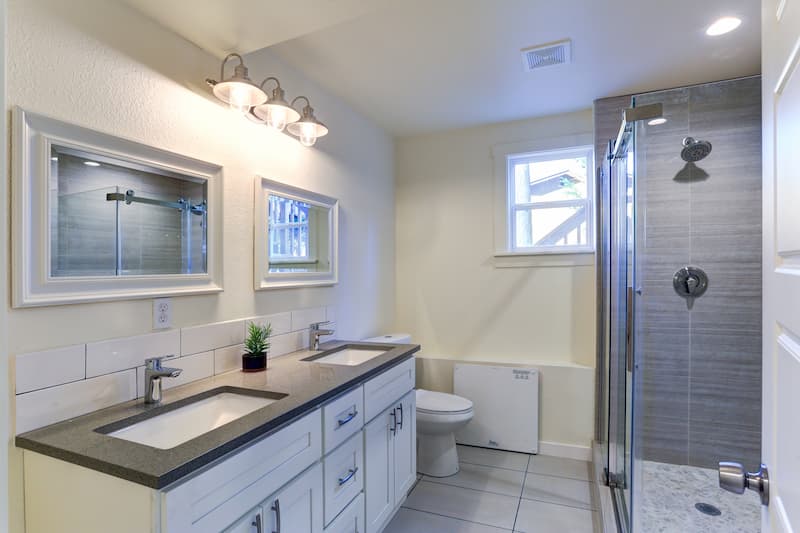 Since 2010, Fort Worth Granite has provided the finest quality sinks to homeowners in Fort Worth, Texas and throughout the DFW metroplex area. Your kitchen and bathroom are not complete without a top quality, durable new sink. It takes more than our beautiful countertops to transform your house into your dream home!
Because of our close relationships with the most respected suppliers in the industry, we are able to offer you and install the best sinks available and pass along to you low wholesale prices. Our design consultant is always here to assist you with choosing the perfect sink and finishing touches for your home.
Sink Installation For All Types of Homes
What is your preferred decorative style? Would you like a drop-over farm-style sink for your country home? Does sleek stainless steel sound just right for your trendy, contemporary environment? Have you seen granite composite sinks that are excellent for your elegant, traditional home? Fort Worth Granite has the finest quality sinks available for all decor styles! Our stainless steel sinks come in many varieties such as shallow bowl or split center and are heavy-duty polished steel.
Granite composite is available in a multitude of colors, is easy to clean and is not susceptible to scratches. They work beautifully with all style preferences and look wonderful with quartz or granite countertops. We provide you with many choices for your bathroom countertops and vanity area. A classic bowl sink works beautifully with new granite or marble countertops and raised vessel sinks express a contemporary attitude. We provide you with the widest selection of quality sinks you'll find anywhere in the Fort Worth and DFW area.
Call Us For Sink Installation
Contact us today at (817) 601-1003 and speak with our sink installation professionals. Our family-owned company is always happy to answer any and all of your questions! Stop by our Fort Worth showroom and see the vast selection of top quality durable sinks we offer for you to select from. With us, you can be certain you'll receive the finest quality sinks and the best installation service available anywhere!