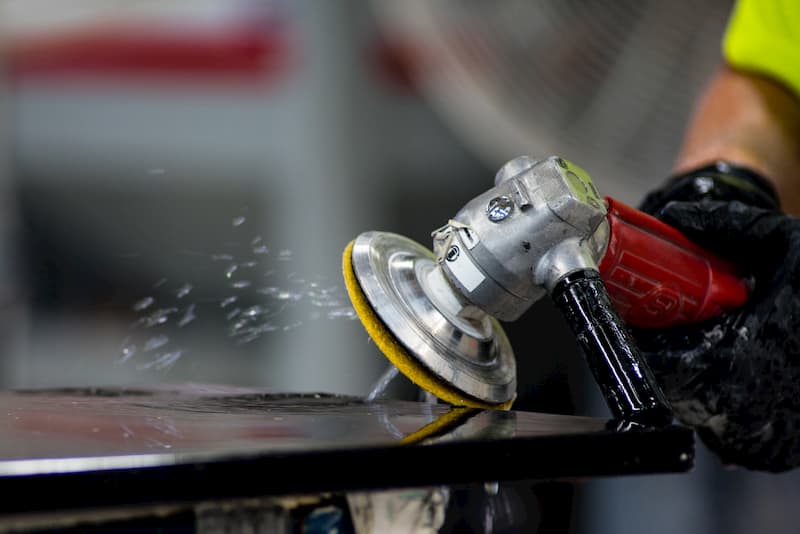 Granite Edge Profiles Fort Worth TX. Your decision-making doesn't end after you select your granite variety! A lot of thought and research is required before you select your countertop stone. After you contemplate the placement of your countertop and the primary function your countertop will serve, you must then choose your granite edge profile. Granite edge profiles are necessary to smooth the rough edges of your granite, quartz, natural stone or specialty stone slab, but it doesn't end there!
Your granite edge profile is key in expressing your preferred decorative style. Do you prefer a classic, traditional environment? Are you most comfortable in a country home? Is modern and trendy what you relate to best? Take this into consideration when deciding which granite edge profile works best for you and your needs.
Granite Edge Profile Types
Only highly-experienced fabrication specialists, as we have here at Fort Worth Granite, have the skills required to craft perfect granite edge profiles. Don't discount the importance of your granite edge profile! Edge profiles are the finishing touch to your countertops and are necessary to express the design style that best represents you and the feeling you want projected throughout your home.
Do you want an edge profile that's sleek, subtle and minimalistic? Does fancy and intricate suit your desires? If you are uncertain as to which edge profile to select, our designer will assist you in making this very important decision. It is of great importance to choose the right edge profile. The right one will bring you years of satisfaction, whereas making a quick decision could leave you with years of regret. We are here to help you!
Granite Edge Profile Types:
Bevel: This classic edge profile is a popular selection and long-time standard, as it works well with all stone selections and countertop styles. The outer edge angles downward with the very bottom edge smoothed to prevent sharpness. It is especially dramatic when combined with the laminate edge profile.
Demi Bullnose: The simplicity of the demi bullnose, commonly referred to as the half bullnose, is highly desired amongst homeowners. This popular smoothly rounded edge profile curves the upper countertop edge and eliminates any sharp corners. It works beautifully on granite and any countertop stone selection.
Full Bullnose: If you like the simplistic appearance of the demi bullnose but want to kick it up a notch, select the full bullnose edge profile. Both topside and underside countertop edges round smoothly. This is an excellent choice for those of you with sharp angles or curves throughout your room, as it puts the focus on areas you want to showcase.
Laminate: Give the illusion of stone thickness without doubling the cost and weight of your countertop stone. An additional piece of stone is adhered to the underside edges of your countertop. This edge profile works best with darker granite and stone varieties that have variations in color and veining so seaming cannot be detected.
Ogee: Intricate and ornate, this detailed edge profile instantly creates an elegant feeling on any countertop. It is perfect in traditional, classic homes and adapts easily to any decorative style. Ogee edge profiles are an excellent choice for granite and marble countertops and are a good selection for your kitchen island or bathroom countertop and vanity.
Straight: This smooth, clean edge makes certain your stone is the focus of attention. Euro style, known also as waterfall, countertops always have a straight edge profile. This is an excellent choice for modern, contemporary homes and works well on granite, specialty stone and natural stone.
Contact Us Today
Call us here today at (817) 601-1003 and speak with our experienced fabrication professionals. Fort WorthGranite is your number one resource for the finest granite countertops and most perfectly executed edge profiles in Fort Worth and the DFW metroplex area. Our family-owned and conveniently located company puts you first! You can count on us for the widest selection, best service and lowest prices available anywhere!