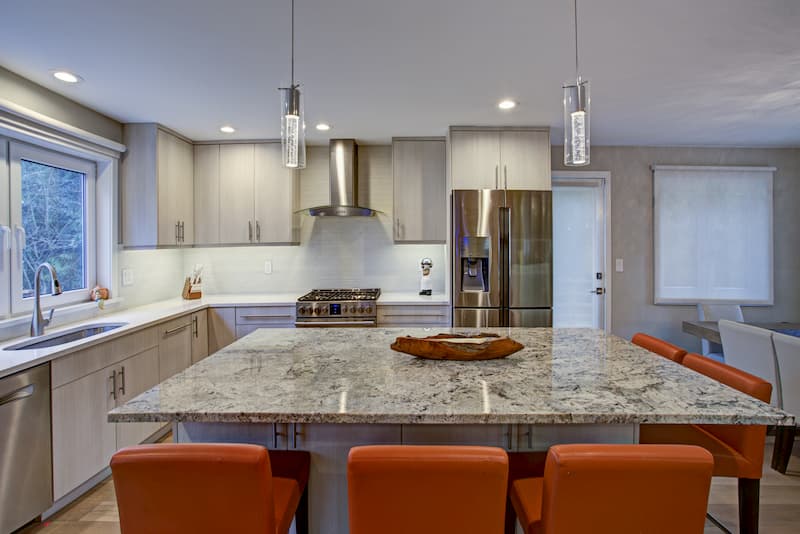 DeCordova and nearby areas of Fort Worth, Tx have trusted Fort Worth Granite for all their granite, quartz and specialty stone needs since 2010. If you are looking for a family-owned and operated company with a vast selection of granite countertops for sale, look no further than Fort Worth Granite. Because granite has such a beautifully natural appearance and is very durable, it is highly sought-after for home makeovers.
Before granite can even be offered to you, it must be obtained from a natural source, cut and then polished. This ensures that your countertop is one-of-a-kind. Granite is also available in an extensive range of appearances and styles. You can have a stone that's as bright or as dark as you would like, with many different designs and textures available as well. This further separates your countertop from the rest.
We know that price is a common concern when it comes to home modifications, but you don't have to worry! Due to our granite wholesale prices and massive inventory size, you can be sure that we have the perfect design for you, whatever your budget may be.
Quartz Countertops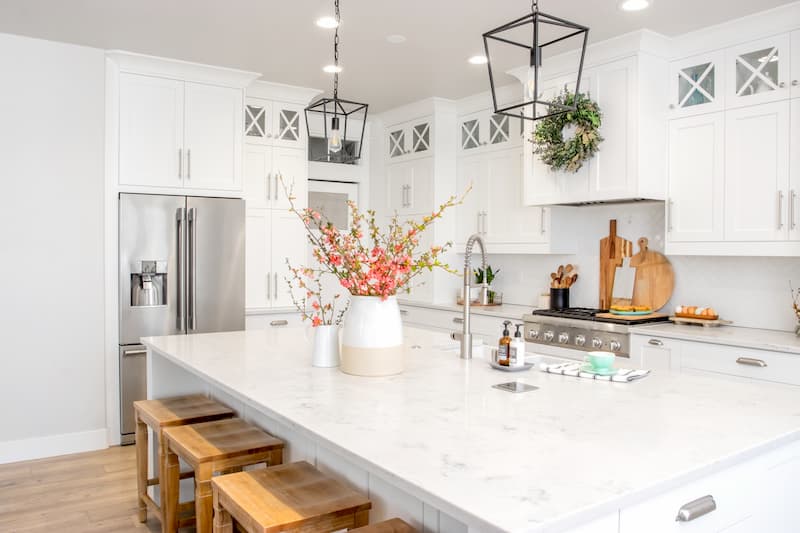 While granite and quartz are both excellent types of stone, people are often unsure if one of the two may be more suitable for what they need. Quartz countertops are easy to take care of, easy to clean and stain resistant. If you want a quartz countertop in your favorite color, it can even be dyed for you. If you love cooking and entertaining, or if you have a demanding schedule, quartz countertops might be the best choice for you.
Quartz and Granite Showroom and Warehouse
Stop by our showroom, where an expert will show you our extensive range of styles and colors available within our large warehouse, filled with a variety of quartz and granite slabs. A design consultant will also be offered to help you select the ideal stone for your countertop!
Offering All Stone Countertops
We also offer natural stone and specialty stone If you're wanting something different from granite and quartz countertops. These stones upgrade the look of your space with a creative and bold appearance. Natural stone and specialty stone will give your countertops a striking appearance, whether you want a classic design or something more modern.
Quartz and Granite Installation
At Fort Worth Granite, we are the top granite specialists, but we know more than just countertops! We provide and install all facets of a project to make sure you have the flawless home that you want, from the project's start until conclusion.
During our time in business, we have built close relationships with the top suppliers in the industry. This enables us to offer sinks, tile, flooring and more while passing the value on to you. Whatever room needs an upgrade, we'll handle it for you!
Edge Profiles
The edges of your countertop are a small but significant design element. Edge profiles smooth out the rough edges of your countertops while adding an attractive accent. Do you want a traditional look or something more modern and bold? Where will the countertop be placed and what will it's primary use be?
It is important to answer these questions as they help our designer support you in selecting what edge profile will best fit your needs and individual taste.

Contact Us For Granite or Quartz
Check out our online inventory or call us today at (817) 601-1003 to speak to a friendly granite expert. If you have any questions for us, we would be delighted to answer them. Come visit our showroom in person to see our variety of quartz and granite countertop deals for yourself. At Fort Worth Granite, we have a gigantic selection of fine granite, quartz and natural stone available at the lowest prices in Fort Worth, Texas!