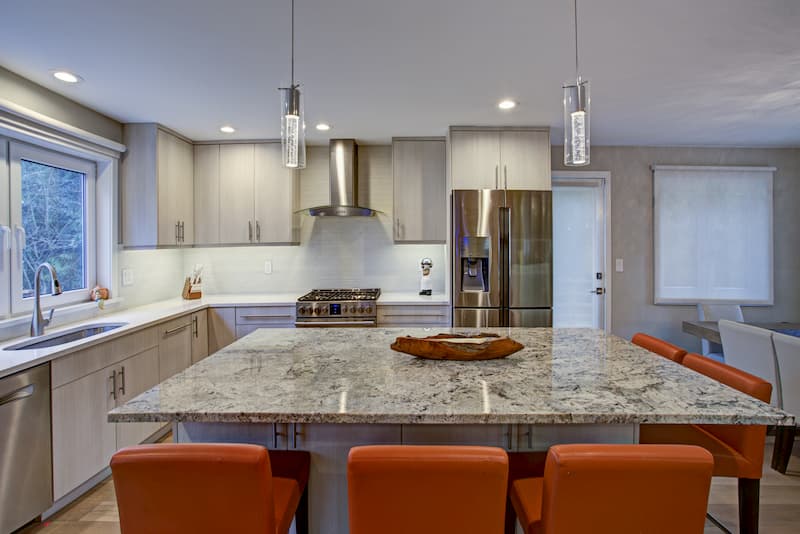 Granite Countertops in Coppell TX. Coppell and nearby areas of Fort Worth, Tx have trusted Fort Worth Granite for all their granite, quartz and specialty stone needs since 2010. If you are looking for a family-owned and operated company with a massive selection of granite countertops for sale, look no further than Fort Worth Granite.
Because granite has such an attractively natural aesthetic and is very tough, it is highly sought-after for home makeovers. Before granite can even be available to you, it must be obtained from a natural quarry, cut and then polished. This ensures that your countertop is a unique piece of art. Granite is also available in an eclectic assortment of looks and styles. You can have a stone that's as light or as dark as you want, with many different styles and textures on offer as well. This separates your countertop from the rest.
We know that price is a common concern when it comes to home upgrades, but you don't have to worry! Due to our granite wholesale prices and huge inventory size, you can be sure that we have the perfect design for you, whatever your budget may be.
Quartz Countertops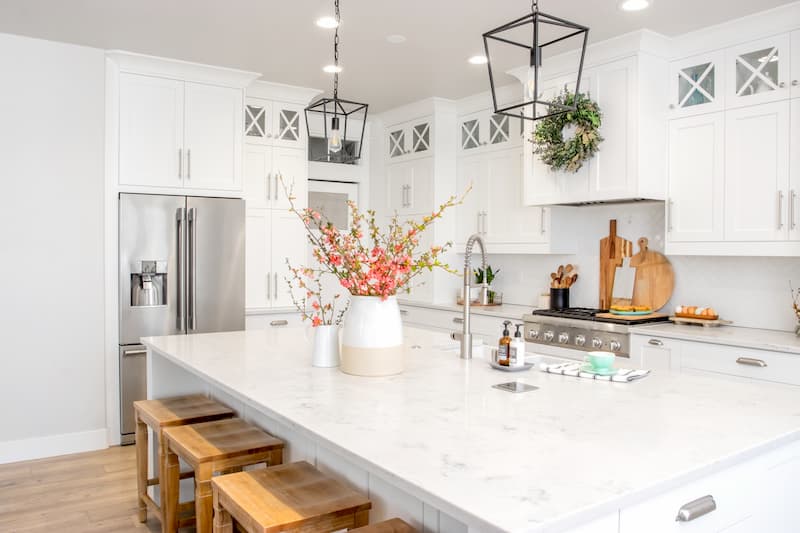 Quartz Countertops in Coppell TX. While granite and quartz are both excellent types of stone, people are often unsure if one of the two may be more suitable for what they need. Quartz countertops are easy to take care of, effortless to clean and stain resistant. If you want a quartz countertop in your favorite color, it can even be dyed for you.
If you are passionate about cooking and entertaining, or if you have an unpredictable schedule, quartz countertops might be the superior choice for you.
Quartz and Granite Showroom and Warehouse
Come visit our showroom, where our experts will show you an extensive range of styles and colors available inside our warehouse, teeming with a collection of quartz and granite slabs. A design consultant will also be present to help you choose the best stone for your countertop!
Offering All Stone Countertops
We also offer natural stone and specialty stone If you would like something other than granite and quartz countertops. These stones improve the look of your area with an extra creativity and boldness. Natural stone and specialty stone will give your countertops a strong appearance, whether you want a time-tested traditional style or something more contemporary.
Quartz and Granite Installation
At Fort Worth Granite, we are the granite authorities, but we know more than just countertops! We provide and install every part of a project to make sure you have the perfect home that you envision, throughout the duration of your upgrade.
During our time in business, we have built close associations with the top suppliers in the industry. This allows us to offer sinks, flooring, tile and more while passing the savings on to you. Whatever room needs a conversion, we'll handle it for you!
Edge Profiles
The edges of the countertop are a small but key part of your design. Edge profiles smooth out the edges of your countertops while adding a tasteful accent. Do you want an old-style look or something more current and modern? Where will the countertop be located and what will it's main use be?
It is vital to answer these questions because they enable our designer to help you in choosing what edge profile will best fit your needs and personality.

Contact Us For Granite or Quartz
Browse our online inventory or call us today at (817) 601-1003 to talk with a friendly granite and quartz expert. If you have any questions for us, we would be happy to answer them. Come visit our showroom in person to check out our collection of quartz and granite countertop deals up close.
At Fort Worth Granite, we have a huge selection of fine granite, quartz and natural stone available at the best prices in Fort Worth, Texas!