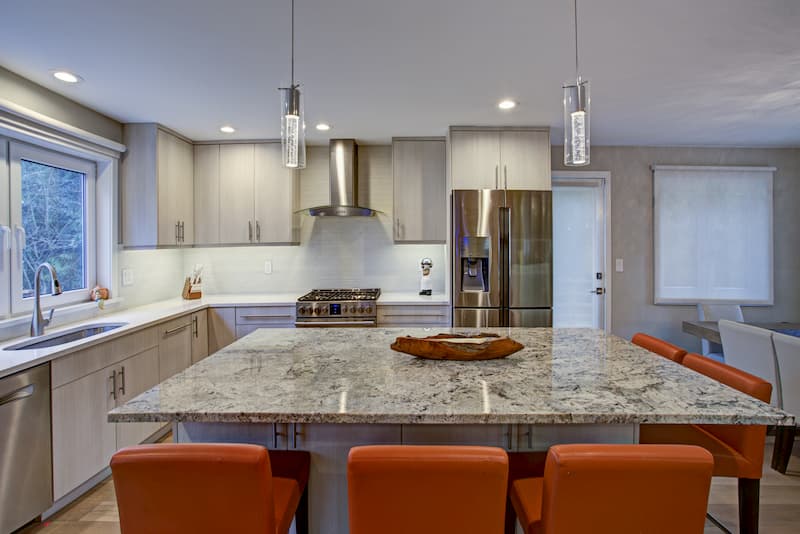 Since 2010, we have offered the widest selection of fine quality granite countertops to the Fort Worth area and the entire DFW metroplex. Fort Worth Granite is known for providing top quality granite countertops to the homeowners in Colleyville and the surrounding cities.
Granite is desired by homeowners for its elegance and beauty. Because granite is a natural stone that is quarried, cut and polished, no two granite slabs are identical. What colors are you longing for? Does dramatic black granite fit your daring, contemporary style? Is the thought of soothing, swirled gray granite what you relate to better? Granite comes in a multitude of colors, including swirled and speckled variations. If you don't find what you're searching for, we order it just for you.
We understand that upgrading a home can become costly. Many people wonder what granite countertops cost and if they can afford them. Due to our vast inventory and low wholesale prices we make certain you can have the granite countertops you desire, no matter what your budget restrictions are.
Quartz Countertops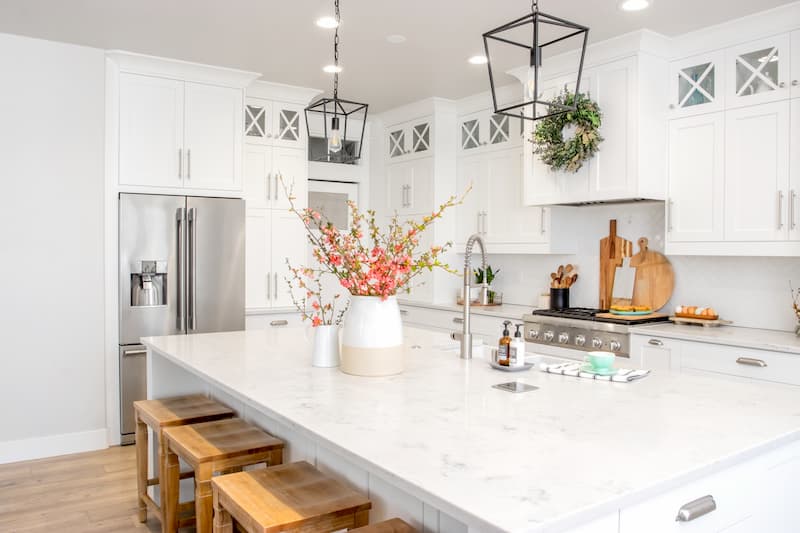 We are frequently asked if granite countertops or quartz countertops are better. As both have very positive attributes, your decision should be based upon what you prefer and what best fits your lifestyle. Because quartz countertops are comprised of quartz material combined with resin, they are less likely to stain, are affordable and do not require treating. Quartz countertops can be dyed any color or pattern you desire; therefore, they are excellent to express your love of vibrant color or to use for large areas, as seams don't show between slabs.
For those of you who are constantly on-the-go, who cook frequently or enjoy casual entertaining at home regularly, quartz countertops are a good choice.
Quartz and Granite Showroom and Warehouse
Come by our showroom to view the extensive selection of granite and quartz colors and varieties we have in our inventory. Our stone specialists will guide you through our vast warehouse to see the large stone slabs we provide for you to choose from. You are sure to be overwhelmed!
Our design consultant will assist you in selecting the countertop stone that best fits your needs, as well as the stone slab that best expresses your design tendencies.
Offering All Stone Countertops
Granite and quartz are not the only stone options we provide you. The style of your countertop and the stone you select expresses your preferred design inclination. Natural stones such as onyx, travertine, marble and slate each have unique characteristics; therefore, your countertop's location and primary function must be taken into consideration.
When you incorporate natural stones and specialty stones, you are guaranteed that your countertops will be as unique as you are.
Quartz and Granite Installation
With Fort Worth Granite, you have confidence in knowing that every detail your house requires is provided and installed by us. We don't just install your countertops! Our close association with the best suppliers in the industry enables us to offer you flooring, hardware, sinks, decorative tiles and more at very low prices.
Are you ashamed of your bathroom? Is your fireplace outdated? What are you going to do with the worn spots on your kitchen floor? Without exception, everything you need to upgrade your home is provided and installed by us. We make certain that you receive the best quality at the lowest prices available anywhere.
Edge Profiles
Choosing the finishing edge of your countertops is a very important decision. Edge profiles smooth the rough edges of your countertop stone slab. In addition, they are a key design element that expresses your style partiality. Do you relate better to contemporary and trendy? Does classic and traditional describe your taste better?
Take this into consideration, as well as the primary function the countertop will serve and its location in your home. Our designer will show you examples of each edge profile and aid you in selecting the one that you identify with best and that best fits your needs.

For Granite or Quartz Contact Us Today
We are certain you have questions! Contact us today at (817) 601-1003 and speak with our experienced granite, quartz and stone professionals. Our locally-based and family-owned business is always here for you to answer any and all of your questions. We look forward to meeting you when you stop by our showroom. Our design consultants will present you with the extensive selection of granite and quartz colors, patterns and varieties we have for you to select from.
At Fort Worth Granite, our top priority is to provide you with the widest selection, best service and the lowest prices available anywhere. With us, you can be assured your house will become the dream home you've always hoped for!